PORTRAITS
This page shows the titles and descriptions of my works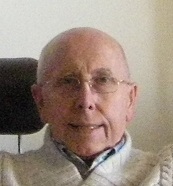 BARRY

BARRY 2005 (10"x 12") (26cm x 30cm) PASTEL ACRYLIC PAINT ON STRETCHED CANVAS.
Impasto portrait of my friend Barry, painted after a day out by the Norfolk Broads with our wives.
I applied a thick layer of paint across the whole canvas and went back into it with a pallet knife and drew in the features. Then layered in the black shirt with short coloured stripes on the front.