PORTRAITS
This page shows the titles and descriptions of my works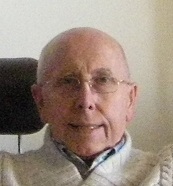 JIMMI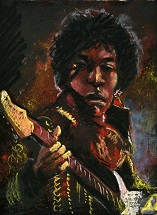 JIMMI 2010 (10"x 12") (26cm x 31cm) PASTEL ON CARD WITH ACRYLIC TEXTURED UNDERCOAT.
Taken from a photograph of Jimmi Hendrix. Drawn on a card coated with a rough textured undercoat and dusted with multi layers of powdered pastel chalks of different colours, giving the picture a dramatic atmosphere.
This chalk sketch was the preliminary working for the main Acrylic portrait of Jimmi Hendrix on a 30"x 40" canvas.