LIFE STUDIES
This page shows the titles and descriptions of my works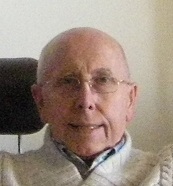 CARNIVAL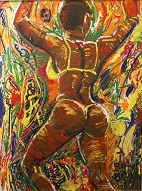 CARNIVAL 2003 (30"x 40") (76cm x 102cm) ACRYLIC PAINT ON DEEP STRETCHED CANVAS.
Abstract impression of A Carnival Dancer painted by squeezing the paint out of all the almost empty tubes I could find. Applying the colour straight onto the canvas, no brushes, pallet knives or any other form of application.
A purely imaginary image painted quickly just to use up the left over paint.
I use colour and form to capture these experiences and let my imagination go where ever it takes me.