ABSTRACTS
This page shows the titles and descriptions of my Abstract works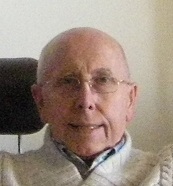 PROMENADE

PROMENADE 2018 (48"x 24") (127cm x 61cm) ACRYLIC PAINT ON STRETCHED CANVAS.
Signed and dated on the back.
While on show at the Beecroft Gallery's 58th Essex Open Exhibition, it was mentioned in TheCommonViewer Review,
"Quote" 'PROMENADE' A very different sort of play is afoot in William Barr's "Promenade" as it toys with our senses: how can we look at it in a way that makes sense? Look 'Strait on' and it seems to be an abstract 'face' (is it a dog even?), the eye reflecting sea and sky; the yellow then might refer to a beach. Re-focus and the picture turns into a map, or an arial view of the shore line. Perhaps, it is brilliantly defiant.